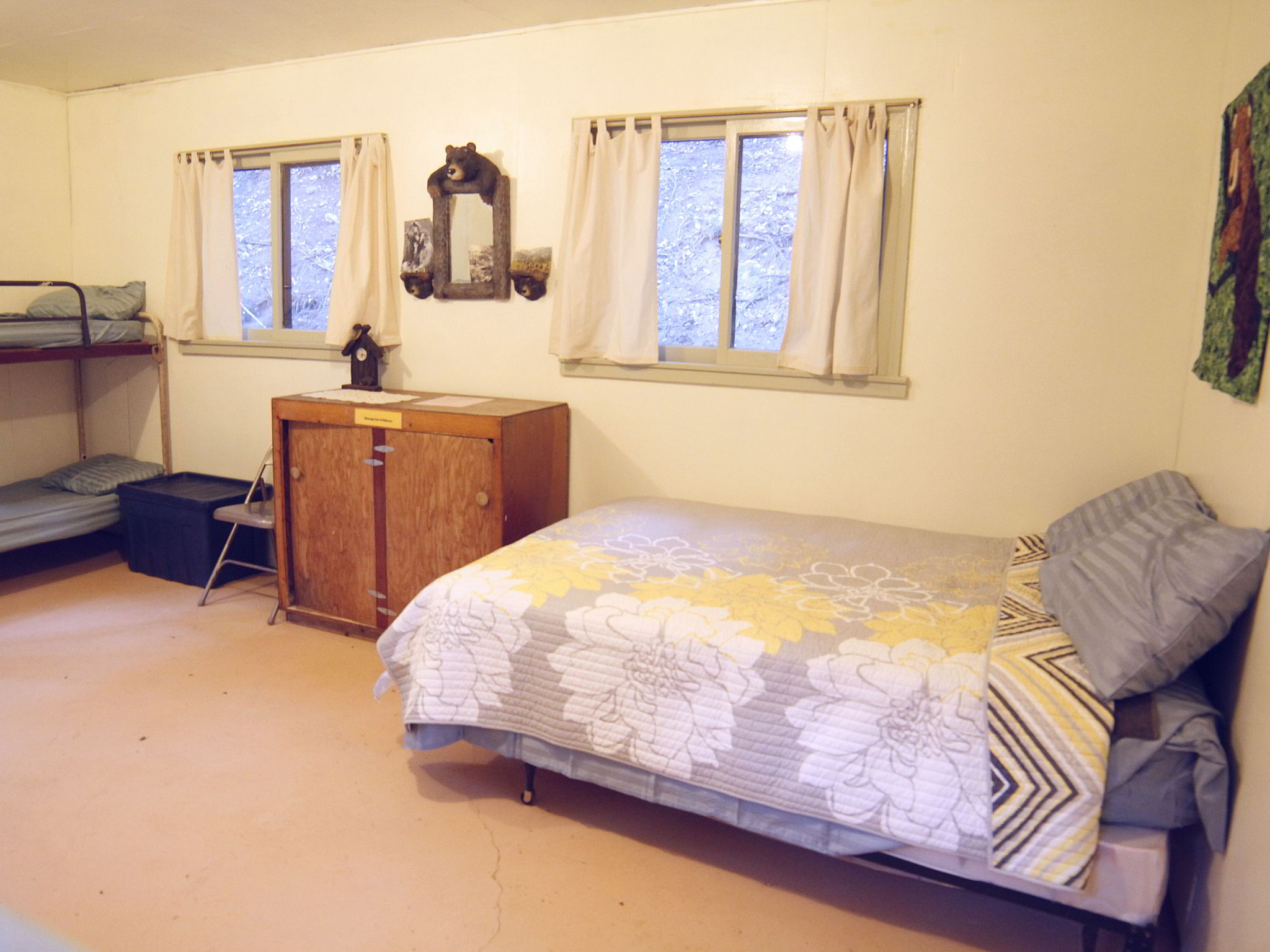 The Bear Den at Sturtevant Camp is one of the four roomy Guest Cabins in the main area. It is decorated in a bear motif in tribute to our inquisitive forest companion. Fresh paint, new curtains, and new bedding make for a cozy stay.
The cabin sleeps 6 in bunk beds and 2 in the double bed. The wall heater keeps the cabin warm in winter.
Rate is $40.00 per person per night.