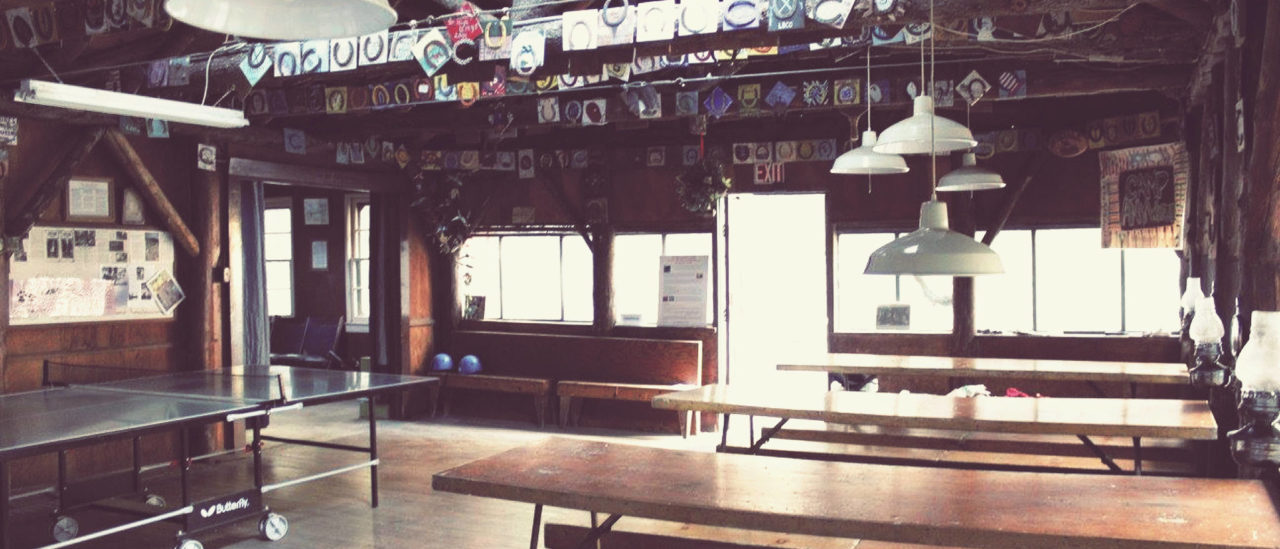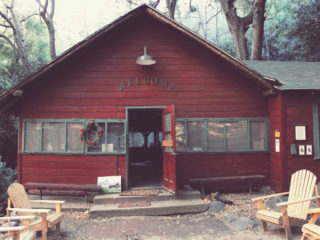 Sturtevant Lodge
The Lodge at Sturtevant Camp dates to 1898. It seats 40+ guests, has an attached industrial kitchen, and a cozy game room with piano and fireplace.
---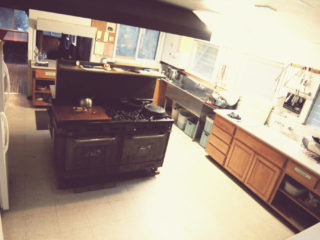 Camp Kitchen
The kitchen at Sturtevant Camp offers an industrial range with two ovens, three refrigerators with freezers, plenty of prep space and all the utensils your group will need.
---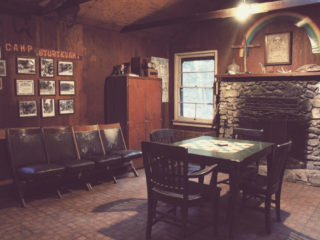 Fireplace Room
The fireplace room at Sturtevant Camp is a cozy & homey den for music, games and conversation. It's furnishes with a piano, percussion instruments, cards and board games.
---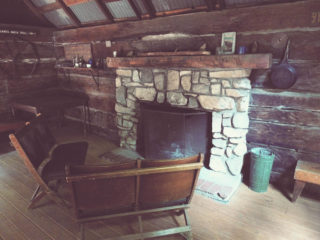 Ranger Cabin
The ranger cabin at Sturtevant Camp, dating to 1903, is the oldest U.S. ranger cabin en situ and offer a step back in time. Come for a tour Saturdays & Sundays.
---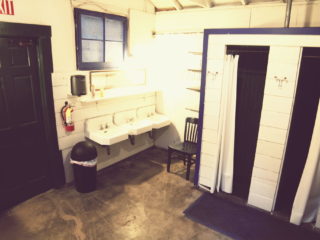 Bath Facilities
The bath facilities at Sturtevant Camp offer clean running water, flush toilets and hot showers.
---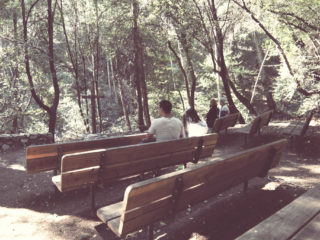 Chapel & Gallery
One of the camp's original buildings. The Honeymoon Cottage is ideal for two, but it does have a set of bunks for a capacity of 4 people.