Introduction
The Sturtevant Conservancy is a non-profit registered in California; its purpose is to sustain historic Sturtevant Camp for the public benefit, operating on land leased from the U.S. Forest Service.
The governing Board members are volunteers who supervise and manage the mission of the Conservancy, and the camp itself. Board members are recruited based on their "boots on the ground" commitment to the camp, as well as the diverse skills needed to operate the camp. These include guest hospitality, site operations and maintenance, marketing, financial management, lumberjacking and trail-building. All have the passion to share the Sturtevant experience with the public for the future. The current active and voting members are as follows.
Deb Burgess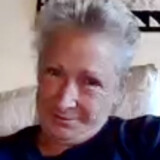 Deb is the founding President of the Conservancy, having led the successful effort to purchase the camp and establish it as a stand- alone non-profit. Best known in the Big Santa Anita as "Queen of the Canyon", for many years Deb owned and operated Adams Pack Station, developing and significantly expanding it into a popular place to go for hot food service, cold beverages, monthly parking lot concerts and more. And all of that while continuing her 'down the hill career' in computer systems management. Deb holds a degree in law, is a trail runner, and a cabin owner: sadly, hers was one of the 17 cabins lost to the 2020 Bobcat fire. While she looks forward to rebuilding, she lives in the foothills of the Sierra Nevadas and enjoys learning to paint.
Manager, Legal & Finances
Agent for Service & Treasurer
---
Paul Witman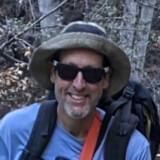 Paul is a professor at California Lutheran University, teaching Information Technology in the School of Management. He also conducts research in information security, previously served as Director of Global Delivery Systems at Citibank, and teaches internationally annually. But his real talent shows when he laces up his boots: an avid hiker and Scout leader, Paul is a life-long camper, active in both wilderness and organizational/residential camping, including many decades at Sturtevant Camp. He brings his considerable engineering skills to the diverse needs of Sturtevant, and is generous with an easy smile and a big laugh. Paul savors family time at home in Simi Valley and kayaking out of Oxnard harbor.
Manager, Site & Operations
---
Teah Vaughn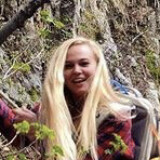 Teah is a fresh addition to camp, having discovered the opportunity to volunteer in summer of 2019. Trained as a horticulturalist and wildlife interpreter, she has worked and volunteered in the Santa Ana and San Gabriel mountains since 2014, focusing on habitat and historical preservation, and making the outdoors more accessible to all. She enjoys a hands-on approach to being a "trail-angel," and good steward of the forest, and spends as much time on local trails as possible. When not in camp churning out fresh baked muffins and cookies for hikers, she can be found throwing clay at her pottery wheel, or barefoot and talking to the plants in her garden.
Manager, Guest & Hospitality
---
Gary Keene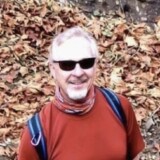 Gary first hiked to camp by moonlight in 1979. The dose of running water and big trees "saved my soul from the culture shock moving from Michigan to LA." Soon he was working as the Manager and has been an active volunteer ever since. Originally a pastor with wide-ranging professional experience in executive program development and communications for non- profits, his avocations are hiking, mountain-biking and leading cycling tours on three continents. Now living in Ventura, he makes the commute and hike into camp to "keep my boots dusty and head clear."
General Manager, Communications
President & Board Chair
---
Sarah Barron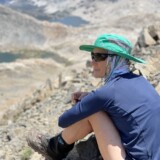 Although Sarah is the newest member of the Board, she has been an active volunteer and host for years at the camp. Her background includes mountaineering, rock-climbing, long distance trail running and as a racing cyclist. She is also a member of many outdoor adventure and green conservancy organizations, including the Glendora community Conservancy (board member), Southern California Mountaineers' Association (board member), host at the San Antonio Ski Hut on Mt. Baldy, member of Sierra Club, American Alpine Club and Access Fund, all of which provide funding and political support for protecting open space. To pay the bills Sarah has been a successful real estate broker for 25+ years, with her own office in Glendora.
Manager, Administrative & Finance
Secretary of Record
---
Sue Burgess
Sue is a founding board member with her daughter Deb, who recruited her into canyon life to help manage the Adams Pack Station. Sue served as the first Board and Finance Secretary, bringing a warm smile and calm hand to the often complex and dicey task of holding everything together.
Member Emeritus
---
Wilbur M. Sturtevant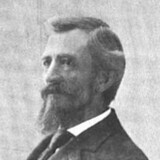 Wilbur's spirit of adventure and love of the wilderness continues to inspire and guide the Board in its stewardship of his camp. A preacher's son, soldier, prospector, mule-packer, trail-builder, mountain hermit, resort entrepreneur, and bee-keeper, Wilbur was a popular and well-known regional figure in his day. The camp he founded and built was known nationally, and endures more than 120 years later as a unique and historic wilderness experience barely 26 miles from downtown Los Angeles. We honor his vision with our boots on the trail and hot coffee for guests and visitors every weekend; come see for yourself.
Founder