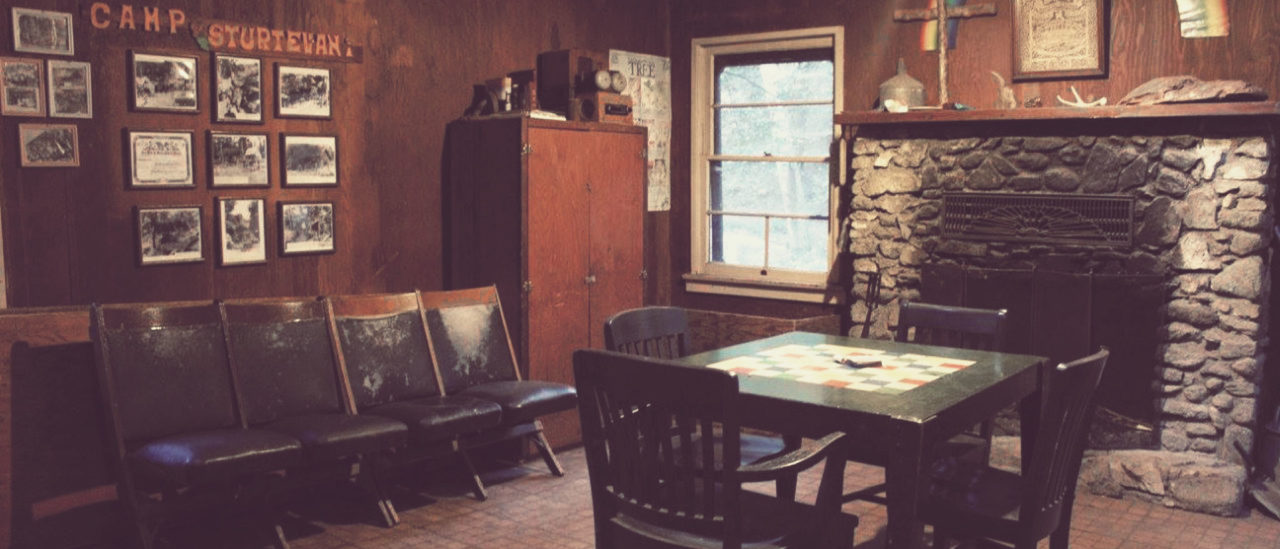 History of the Fireplace Room
The Fireplace Room at Sturtevant Camp was added by the Methodist church after they purchased the camp in 1945. In the earliest days of the camp there was an open-air sitting room situated roughly where the present day tool room is, but that had deteriorated by the time of the 1940's remodel. This more appropriate location adjacent the dining hall was chosen for indoor gatherings. When construction was finished a group of volunteers carried a piano down the Newcomb trail from the Rincon-Red Box road. Firewood is available and guests are always welcome to make a fire.
Games, Music, Conversation and Togetherness
The old piano is still here and he have added an assortment of percussion instruments. There is a checkers/chess board painted on the table and there is a selection of cards and board games. We also have a small library. We'll gladly take game, puzzle and book donations.
Related info: Sturtevant Lodge • Camp Activities
---