Who We Are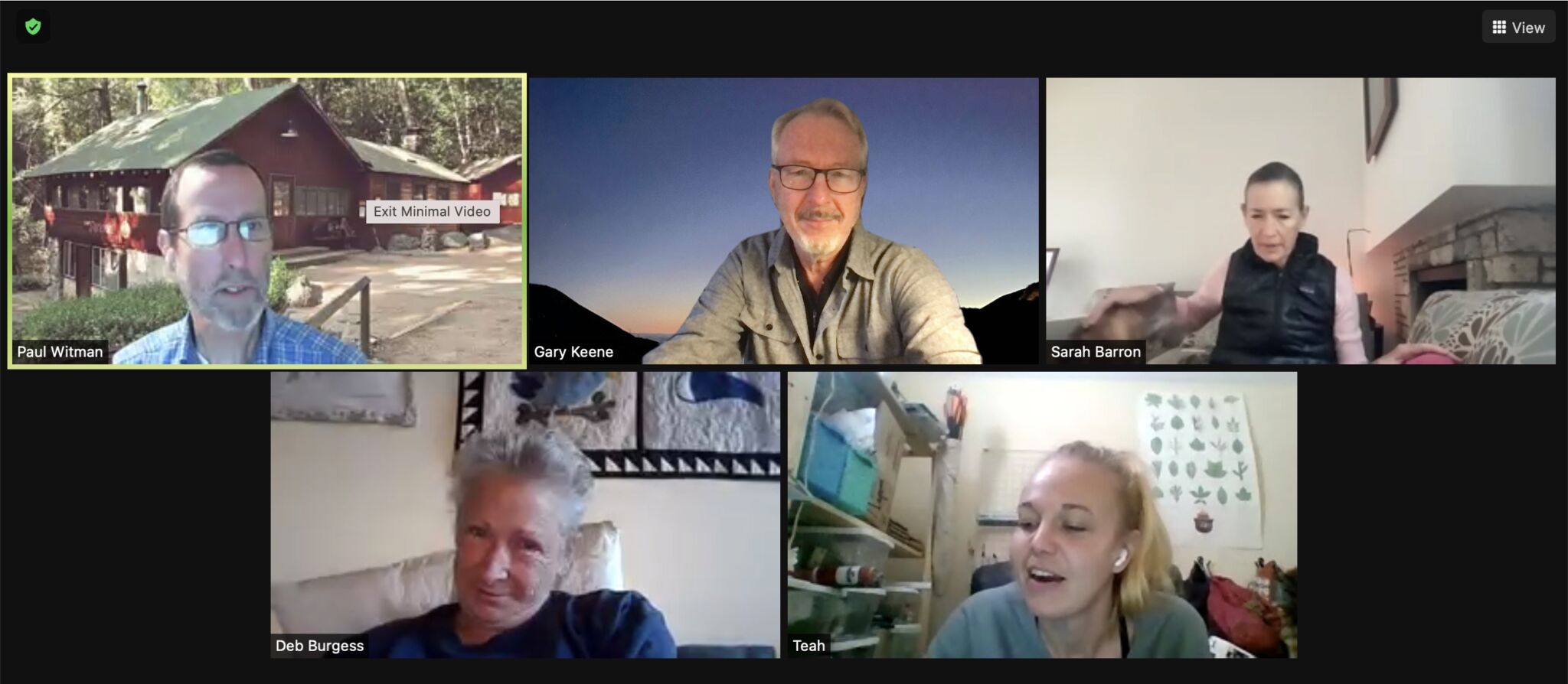 The Sturtevant Conservancy is a non-profit registered in California; its purpose is to sustain historic Sturtevant Camp for the public benefit, operating on land leased from the U.S. Forest Service.
The governing Board members are volunteers who supervise and manage the mission of the Conservancy, and the camp itself. Board members are recruited based on their "boots on the ground" commitment to the camp, as well as the diverse skills needed to operate the camp. These include guest hospitality, site operations and maintenance, marketing, financial management, lumberjacking and trail-building. All have the passion to share the Sturtevant experience with the public for the future.
Check out their bios and profile photos on the Who We Are page.
Four Hauled, Two Qued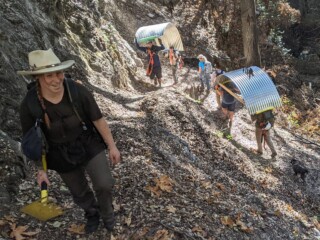 We had the parts, the people and a plan—then if finally rained for real in the San Gabriels! The first run to deliver a water tank panel up to camp was delayed so that the trail could get worked back into shape (mostly). Plenty of shovels and shoulders were duly exercised!
Over the next few weekends, a variety of regular and newbie volunteers came together to manually haul the roughly 4x8ft curved steel panels up the main trail. Each time was an experiment with improvements the final delivery will be simple and almost easy. The chief factor was not weight but the wiggliness of the panel, and the persistently unstable trail.
The success was mostly because people were good at working together and sure-footed on the trail. A lot of new friendships were made, and future volunteers inspired. A good thing, because there is always more to do at Camp!
Binocular Report
Stay tuned for the end-of-the-year-holiday edition of the Big Cone Blog!
---